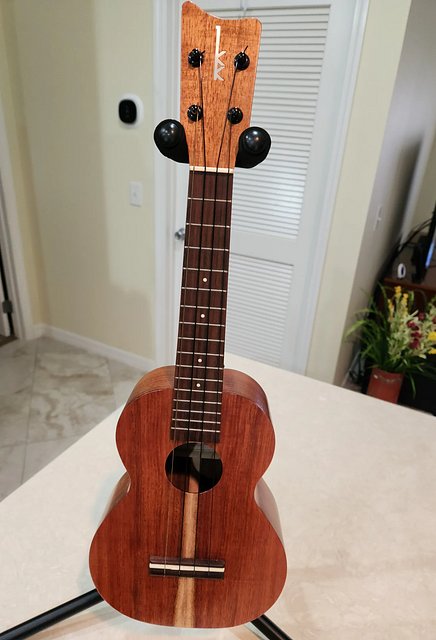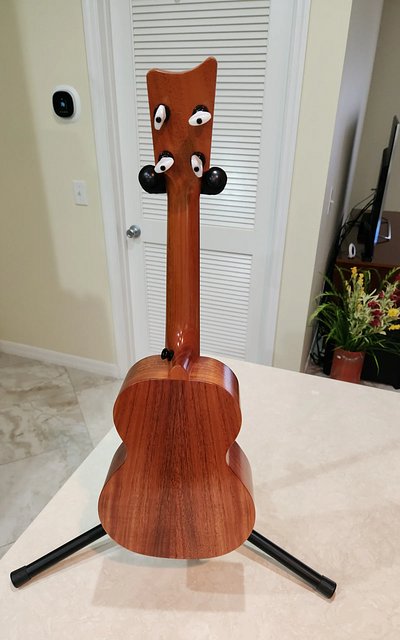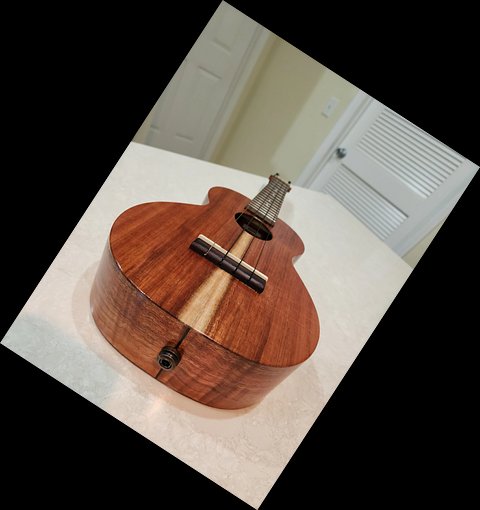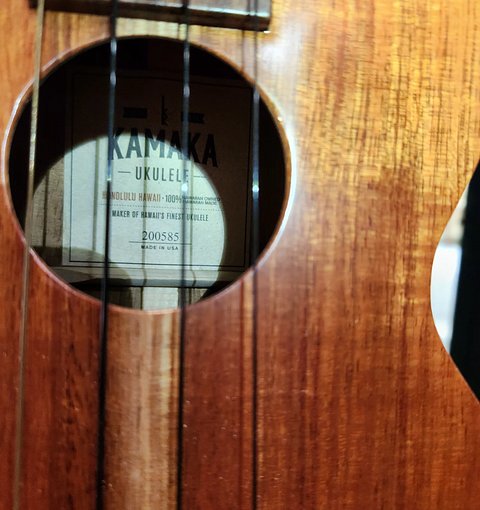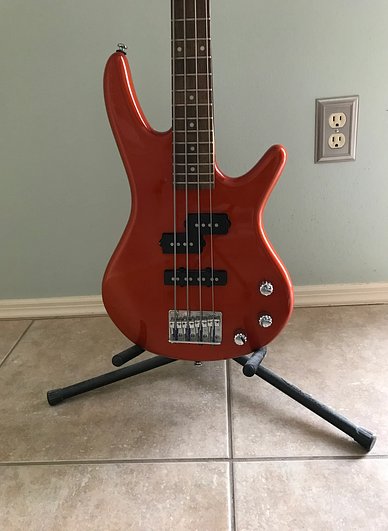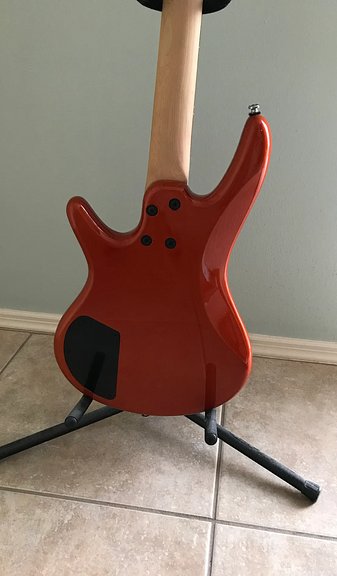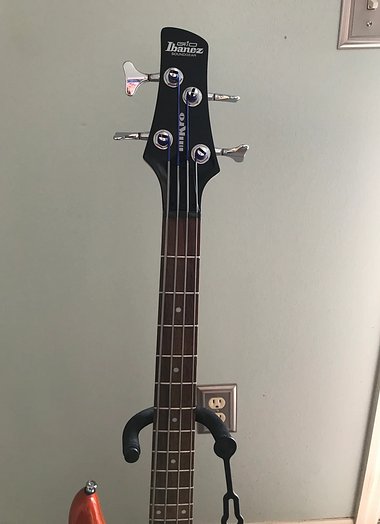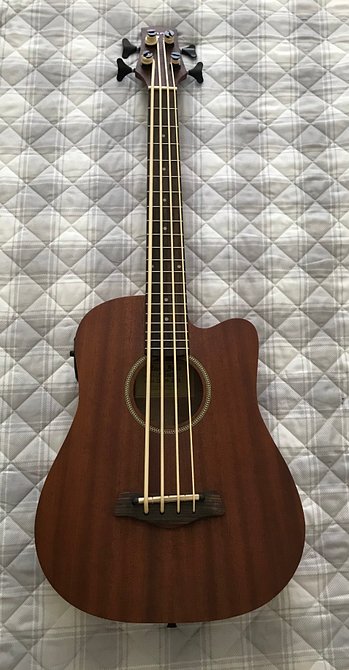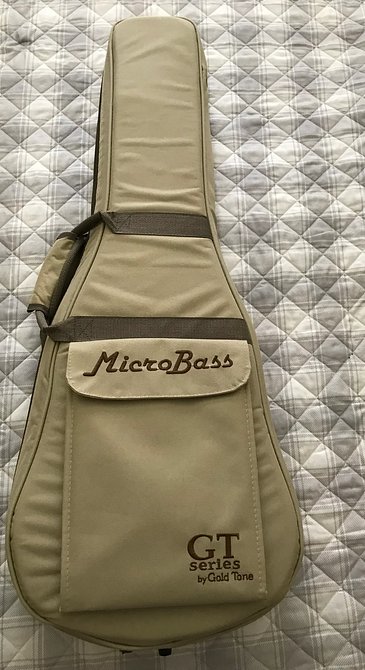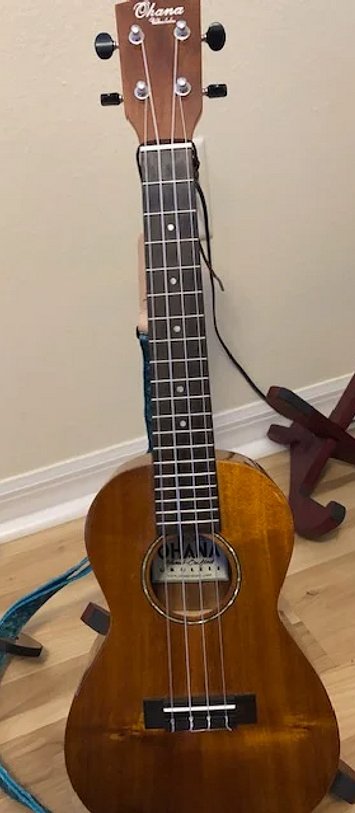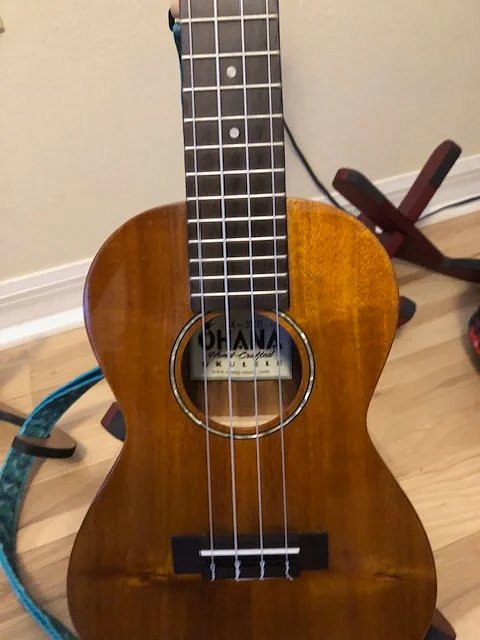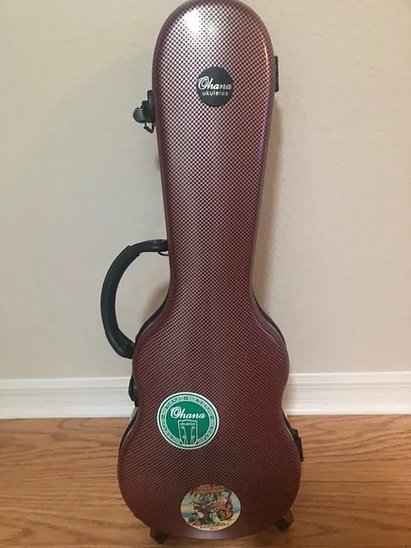 Ohana concert 300g - solid Koa
with molded Ohana case.
$450
Call or text Janice at (816) 453-3527
email jpjpena2@gmail.com
Goldtone M-Bass acoustic-electric
with padded gig bag.
Mahogany with walnut fretboard, 23 inch scale, 20 frets and
Aquila polymer strings.
Mint Condition. Reduced to $300.00
Original price - $549.00 Asking - $350.00
Call or text Marilyn @ 352-406-4128
Ibanez short scale Mikrobass.
$200.00 Reduced to $175.00
Call or text Marilyn 352-406-4128
Perfect for small hands.
Metallic orange. Includes upgraded strings, matching embroidered strap, padded gig bag, and stand.
RULES OF SELLING/BUYING FROM THIS PAGE.
1. Seller will provide brand, model and size info pictures front and back (and any other info you want posted) along with asking price to Mary. (pluclub2018@yahoo.com)
2. You must provide contact info to post with ad (First name and either phone number or email address). Seller is entirely responsible for transaction. I am just providing a platform for the info.
3. BE CAREFUL... ALWAYS HAVE ANOTHER PERSON WITH YOU OR DO PURCHASE IN A PUBLIC PLACE (i.e. REC CENTER) IF YOU DON'T KNOW THE PERSON YOU'RE DEALING WITH.
4. You must contact Mary after you have sold your instrument so she can take it off the Website.
5. Peace, Love & Ukulele Club and Mary Schaub are only providing the information that club members have provided. We are not a part of the sale. Please always contact the seller for questions or concerns.
It is in pristine condition.
FOR SALE BY: MARY SCHAUB
CONTACT INFO: 352-345-0740 call/text
or email me - mjwow@yahoo.com